Clean Budget News & Resources for FY 2020
This resource bank contains FY 2020 budget cycle news articles, op-eds, editorials, blogs, letters to the editor, press releases, fact sheets, sign-on letters and other resources related to rescissions and riders. Please use the controls below to search, sort, filter and share.
Dec 05, 2019 - eenews.net -

0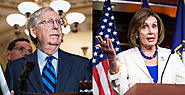 Lawmakers from both parties are eager to get fresh, fiscal 2020 spending in place before stopgap legislation expires on Dec. 20. Appropriators are now writing their 12 bills after striking a deal on top-line numbers last month. Congressional leaders have yet to decide how the bills will move forward, and they're also not saying what the top-line numbers are. But the most likely scenario is a broad omnibus package or a series of minibuses. An earlier deal struck over the summer should allow new and increased spending for most agencies, including EPA and the Interior and Energy departments. Riders could still be a thorny issue for negotiators, although most new policy provisions will be dropped under an agreement that says only those with bipartisan support can be attached. The deal, however, does not apply to provisions in past spending bills, meaning the parties could still haggle over riders barring spending for the United Nation's climate programs, bans on making the sage grouse an endangered species and other environmental policies.
Nov 12, 2019 - cleanbudget.org -

0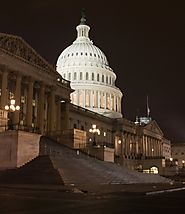 Tonight, leading appropriators in both chambers of Congress will meet in their latest attempt to resolve disagreements over topline funding levels. Lawmakers should not allow the debate over funding levels to undermine the consensus that has been reached on excluding poison pill riders that harm the public, nor should they backtrack on the progress that already has been made on removing inappropriate legacy riders held over from previous budget cycles.
Nov 12, 2019 - citizen.org -

0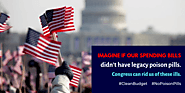 Appropriators in the U.S. Senate have their work cut out for them and hardly a moment to spare, at least if they want to be able to tell voters back home that they did their jobs. And as in years past, the debate over poison pill riders is leading to the fall funding crunch. We hope senators will not insist on keeping harmful policies that the House already voted to remove. If they do, they'll be throwing a wrench in the process and potentially forcing another continuing resolution that kicks this debate to December. This would create more uncertainty for federal agencies that not only need additional funding but need to know what funding levels they can expect. Removing the harmful legacy riders that never belonged in the first place – and certainly don't belong now – would honor the promise lawmakers made in August and finally get the job done.
Nov 04, 2019 - cleanbudget.org -

7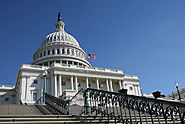 Congress' FY 2020 appropriations bills and continuing resolutions should remain free from poison pill policy riders that harm the public, 79 groups in the Clean Budget Coalition said in a letter sent to Congress today. Congress must act by the Nov. 21 funding deadline or risk another unwanted and costly government shutdown.
Nov 04, 2019 - cleanbudget.org -

2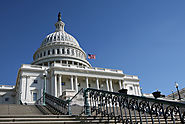 No appropriations titles or package of bills, or continuing resolutions (should that be deemed the appropriate path to continue funding the government), should move forward if they contain poison pill policy riders that go against the public interest. Unfortunately, such poison pill riders have existed as favors to corporate and special interests in previous appropriations cycles, and therefore a set of "legacy poison pills" must be removed from the FY20 appropriations bills. We ask that you take that stance as Congress processes the FY20 appropriations bills—keeping out new poison pills that harm the public and removing those that have become embedded. Poison pill riders are unpopular and dangerous, and the public opposes the abuse of the budget process to roll back public protections. The budget should be funding the things that Americans care about, not undoing essential safeguards or being held hostage to non-starter demands for projects such as a border wall.
Nov 04, 2019 - citizen.org -

0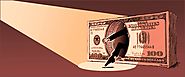 Investors want more information about how their corporations engage in politics. More than 1.2 million comments have come in to the SEC on Jackson's original rulemaking petition- the most in the agency's history. It's time for the SEC to get to work on this critical rulemaking and for Congress to remove the harmful Appropriations rider so that the rule can be finalized.
Oct 23, 2019 - cleanbudget.org -

8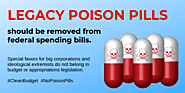 Appropriations bills in both chambers of Congress should exclude legacy poison pill riders that harm the public, groups in the Clean Budget Coalition are telling federal lawmakers. Legacy riders, added to appropriations bills in past budget cycles and held over to the current one, have nothing to do with funding our government and do not belong in spending legislation, the coalition said. Appropriators in the U.S. House of Representatives already removed legacy riders from their spending bills, and their counterparts in the U.S. Senate should leave them out, the coalition maintains. Members of the Clean Budget Coalition provided the following statements on specific legacy riders that lawmakers should remove.
Aug 27, 2019 - citizen.org -

2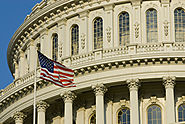 For years, conservatives in Congress have snuck language deep into federal budget bills meant to make it harder to reign in the flood of secret corporate cash that has saturated the political landscape for the last decade. In 2016 Public Citizen caught language in the Financial Services and General Government (FSGG) appropriations bill that forbid the SEC from finalizing rules that would require corporations to be honest about the money they spend to influence our politics. This is a critical transparency reform that America needs to expose who is truly paying to influence voters when they go to the polls. However, an undisclosed member of Congress, clearly interested in protecting their secret corporate donors, blocked the SEC from finalizing this measure.
Aug 27, 2019 - betterworldcampaign.org -

4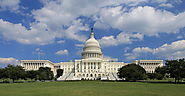 The U.S.-UNFPA relationship is handled ably by teams of civil and foreign servants and political appointees from the U.S. administration who have seen firsthand UNFPA's important. But anti-women's health activists in Congress have inserted unnecessary policy riders that undermine this work. The Kemp-Kasten amendment is one of many needless riders that apply to UNFPA. For instance, current language prohibits UNFPA from using U.S. funding for abortion. But UNFPA does not, and has never, funded abortion services anywhere in the world, even in countries where it is legal.
Aug 09, 2019 - thehill.com -

8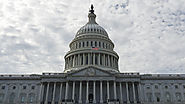 Measures that let corporations game the political system, interfere with the independence of the District of Columbia, shut down critical public health protections, and attack our environment do not belong in federal spending legislation year after year. Senate appropriators and their staffers should make sure they are removed from the spending bills. Once lawmakers return from the August recess, senators will have just three weeks to mark up and pass all of their appropriations bills out of committee and send them on to the floor by the deadline at the end of September. Senators should not insist on keeping any policies not in the public interest that the House already voted to remove. If they do, they will be throwing a wrench in the process and risking yet another costly and politically embarrassing government shutdown in early October.
Access resources on FY 2019, FY 2018, FY 2017 (Trump), FY 2017 (Obama) and FY 2016 budget cycle riders.