Clean Budget News & Resources (FY 2021)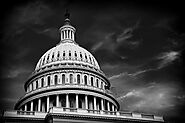 In the wake of a uniquely tumultuous 2020, the American people deserve a 2021 budget that ensures ample resources throughout the COVID-19 crisis. We urge Members of Congress to fully fund important public services and to reject any flawed bills that fail to remove poison pill policy riders that would undo essential public safeguards.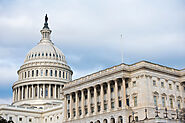 Top House and Senate appropriators on Tuesday clinched a deal on a bipartisan set of funding levels, paving the way for a $1.4 trillion spending package to avert a government shutdown next month. The agreement on the funding allocations, confirmed by a House Democratic aide, establishes overall totals for 12 appropriations measures that will be rolled into one massive omnibus bill that would boost federal budgets for the rest of the fiscal year. Negotiators plan to keep the numbers — known as 302(b)s — under wraps until a bipartisan, bicameral omnibus is finalized, the aide said. The deal comes at a time with little margin for error. After the Thanksgiving break, both chambers will have just two weeks to flesh out the finer points of the 12-bill spending package and pass the legislation in order to avoid a government shutdown by the Dec. 11 deadline.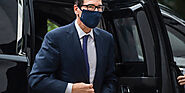 An agreement between House Speaker Nancy Pelosi and Treasury Secretary Steven Mnuchin to pursue a "clean" stopgap spending measure significantly reduces the chances of a government shutdown at month's end but leaves most other funding questions unanswered. Tuesday's accord, days before Congress prepares to return from summer recess, shows that neither President Donald Trump nor Republican or Democratic lawmakers see a political advantage in risking a partial shutdown just ahead of the elections. The agreement on a "clean" stopgap may be shorthand for avoiding "poison pills" or other controversial provisions that could hamper such a measure's enactment. Nevertheless, the door is open to potentially dozens of tweaks to spending provisions and temporary extensions of expiring programs, which often ride on a stopgap, Republican and Democratic aides familiar with the process said.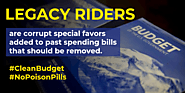 As appropriators in the U.S. House of Representatives mark up the FY 2021 spending bills this month, the Clean Budget Coalition is calling on Congress to remove as many legacy riders as possible from the annual spending packages. Below is a list compiled by the coalition of just some of the riders that should be removed. These examples are meant to illustrate how legacy riders harm the public, but are not an exhaustive list. Some already have been removed from the House's FY 2021 spending bills marked up this week.
Access resources on FY 2020, FY 2019, FY 2018, FY 2017 (Trump), FY 2017 (Obama) and FY 2016 budget cycle riders.