Clean Budget News & Resources for FY 2020
This resource bank contains FY 2020 budget cycle news articles, op-eds, editorials, blogs, letters to the editor, press releases, fact sheets, sign-on letters and other resources related to rescissions and riders. Please use the controls below to search, sort, filter and share.
Aug 27, 2019 - citizen.org -

0
For years, conservatives in Congress have snuck language deep into federal budget bills meant to make it harder to reign in the flood of secret corporate cash that has saturated the political landscape for the last decade. In 2016 Public Citizen caught language in the Financial Services and General Government (FSGG) appropriations bill that forbid the SEC from finalizing rules that would require corporations to be honest about the money they spend to influence our politics. This is a critical transparency reform that America needs to expose who is truly paying to influence voters when they go to the polls. However, an undisclosed member of Congress, clearly interested in protecting their secret corporate donors, blocked the SEC from finalizing this measure.
Aug 27, 2019 - betterworldcampaign.org -

1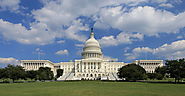 The U.S.-UNFPA relationship is handled ably by teams of civil and foreign servants and political appointees from the U.S. administration who have seen firsthand UNFPA's important. But anti-women's health activists in Congress have inserted unnecessary policy riders that undermine this work. The Kemp-Kasten amendment is one of many needless riders that apply to UNFPA. For instance, current language prohibits UNFPA from using U.S. funding for abortion. But UNFPA does not, and has never, funded abortion services anywhere in the world, even in countries where it is legal.
Aug 09, 2019 - thehill.com -

3
Measures that let corporations game the political system, interfere with the independence of the District of Columbia, shut down critical public health protections, and attack our environment do not belong in federal spending legislation year after year. Senate appropriators and their staffers should make sure they are removed from the spending bills. Once lawmakers return from the August recess, senators will have just three weeks to mark up and pass all of their appropriations bills out of committee and send them on to the floor by the deadline at the end of September. Senators should not insist on keeping any policies not in the public interest that the House already voted to remove. If they do, they will be throwing a wrench in the process and risking yet another costly and politically embarrassing government shutdown in early October.
Jul 23, 2019 - washingtonpost.com -

1
As part of the deal, Democratic leaders agreed not to include controversial policy changes, known as "riders," in future spending bills. Those measures, which can be tied to hot-button issues such as abortion and immigration, can imperil spending legislation. Opponents of these measures often call them "poison pills." "There will be no poison pills, additional new riders . . . or other changes in policy or conventions," congressional leaders wrote in an outline of the deal. But lawmakers often disagree on what constitutes a poison pill, and the debate could be revived once specific spending bills are introduced.
Jun 10, 2019 - rollcall.com -

2
The debate surrounding abortion access is about to spill over from the campaign trail to Capitol Hill as lawmakers begin debating must-pass appropriations bills. Starting Wednesday, the House will take up a nearly $1 trillion spending package written by Democrats that would roll back Trump administration anti-abortion policies, including restrictions barring health clinics from recommending abortion services and preventing U.S. foreign assistance to aid groups that perform or promote abortions. But the massive spending bill keeps in place the four-decades-old Hyde amendment, which prevents federal health care funding, including Medicaid, the insurance program for low-income beneficiaries, from covering abortions except in cases of rape, incest or to save the woman's life. The amendment is named for the late Illinois Republican Rep. Henry J. Hyde, who sponsored the original language. That's an increasingly difficult position for Democrats to defend these days, given the outcry on the campaign trail even among presidential candidates who've voted for Hyde in the past. Former Vice President Joe Biden, a self-described "practicing Catholic," became the latest high-profile Democrat to publicly disavow the Hyde amendment Thursday after taking fire from fellow candidates and interest groups.
May 24, 2019 - nrdc.org -

1
Cutting down trees and burning them to make electricity is not a climate solution, and, thankfully, Congress took an important step toward recognizing that this week. Lawmakers in the House of Representatives eliminated a long-running—and ambiguous—provision in a spending bill that the Environmental Protection Agency inappropriately interpreted to mean it must recognize all so-called biomass energy as carbon neutral. The fight is not over yet, as the industry will fight hard to re-insert this dangerous "rider" into the Interior-EPA appropriations bill as its advances in the House and Senate. Congress must reject this effort, and the action of the House committee is a key step in the right direction.
May 16, 2019 - cleanbudget.org -

8
In past years, lawmakers managed to sneak dozens of controversial riders into spending bills that never belonged in the first place and should be removed.
Apr 26, 2019 - thehill.com -

8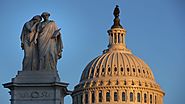 If you have followed the budget battles over the past few years, you know how difficult it can be for lawmakers in both chambers to reach a deal. You also may be aware of the threat posed by poison pill policy riders. These measures, inserted by unscrupulous lawmakers into "must pass" spending bills to reward corporate donors and ideological extremists, have nothing to do with funding our government. In past years, the inclusion of these harmful measures has stood in the way of lawmakers from coming to an agreement, which is why many groups in the Clean Budget Coalition have fought hard to remove hundreds of them from the annual spending bills. Despite our best efforts, a few bad policy riders sneaked through. So this year, in addition to opposing new poison pill riders, many groups are fighting to remove old legacy riders from the funding bills. Some have been around for decades, while others are quite recent. It turns out that cleaning up the budget is also an opportunity for lawmakers to work together on cleaning up our politics because a few of the more recent legacy poison pills are contributing to corruption in the system.
Apr 01, 2019 - citizenvox.org -

6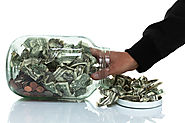 It is often said that a president's budget is a "statement of priorities." Frequently, the administration's proposed budget is little more than a wish-list that will bear little resemblance to the ultimate funding package upon which Trump and Congress will (hopefully) agree in order to avoid another shutdown. Congress still needs to pass the actual appropriations bills, and in addition to advocating to oppose these types of dangerous proposed cuts to agency funding, we also need to ensure that the budget process is not hijacked for partisan purposes. All too often in recent years, Congress' role in the budget process has been abused to enact dangerous, unpopular policies that harm the public. By inserting "poison pill" policy riders into must-pass appropriations bills, some members of Congress routinely push forward policies that would damage Americans' health, wealth, and environment.
Mar 26, 2019 - citizen.org -

3
Appropriators in the U.S. House of Representatives should remove three harmful anti-democracy riders that were added to last year's budget, Public Citizen and 27 other groups said in a letter sent today. All three riders are expressly overturned by H.R. 1, which will be introduced in the U.S. Senate this week after being passed by the House earlier this month. Regardless of the fate of H.R. 1, House appropriators can act now and remove these measures from spending legislation this year.
Access resources on FY 2019, FY 2018, FY 2017 (Trump), FY 2017 (Obama) and FY 2016 budget cycle riders.