Congress Must Pass a Clean Budget With No Harmful Riders
196 Groups Have Joined the Call
Every year, Congress must pass a series of appropriations bills to fund the services and safeguards that protect American families and communities. This year, President Donald Trump and congressional Republicans are proposing a budget rigged for millionaires, billionaires and big corporations.
It's bad enough that Republican lawmakers are proposing deep and painful funding cuts to the agencies that protect our health and safety, our workplaces and wallets, as well as our environment and our economy. But they're also threatening to attach hundreds of harmful policy riders to the budget that would weaken, repeal or block essential public protections. The inclusion of poison pill riders risks a costly and disruptive government shutdown when funding expires on Jan. 19.
Nearly 200 organizations have joined together to form the Clean Budget Coalition. We're calling on Congress and the White House to pass a clean budget with no harmful riders, one that funds our communities and protects our families. Follow the Clean Budget Coalition on Twitter @regsrock.

Clean Budget News & Resources (FY 2018)
Apr 19, 2018 - thehill.com -

1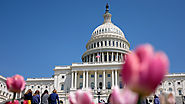 In a resounding rebuke of President Trump's budget, members of Congress from both sides of the aisle came together last month to pass an omnibus spending bill that funds core programs that protect the health and wellbeing of families across the country. So as Congress gets back to work on budget and appropriations issues, we again encourage our representatives to reject any effort that harms the health of our kids and future generations by slashing investments or sneaking in poison pill policy riders. That's the surest path to passing a 2019 spending bill and showing constituents that Congress can tackle its most basic governing responsibilities.
Apr 03, 2018 - wxpr.org -

1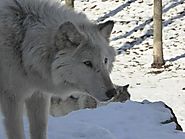 When President Trump signed the Omnibus spending bill recently he kept the government running. One little publicized development was a move by members of Congress to remove the gray wolf from federal endangered species protection. That was eliminated from the bill Trump signed. The move stops states from managing gray wolf populations and leaves it in federal control through the U.S. Fish and Wildlife Service.
Mar 30, 2018 - cantondailyledger.com -

2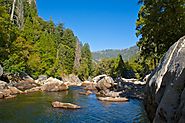 Some in Congress sought to weaken the Clean Water Act through "riders" in the spending bill. Thanks to Senator Durbin, the spending bill not only avoided these riders but also increased funding for protecting Illinois' rivers, lakes, and streams (such as the Great Lakes as mentioned in this article). Congress, through the leadership of Senator Durbin, chose to protect clean water by investing in the EPA. This was no small feat and we should be immensely grateful for this leadership.
Mar 30, 2018 - citizenvox.org -

7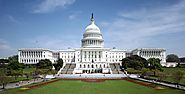 After months of negotiations Congress finally passed the massive omnibus spending bill last week, and on the whole, the final bill ended up being free of some very bad proposed provisions that would have harmed our environment, weakened worker protections, and upended our campaign finance system. A few troublesome riders did slip through that impact our democracy, though, so let's review.