Congress Must Pass a Clean Budget With No Poison Pills or Legacy Riders
Every year, Congress must pass a series of budget and spending bills to fund the services and safeguards that protect our families and communities. In recent years, lawmakers have threatened to attach harmful policy riders to this legislation that would weaken, repeal or block essential public protections. Most of these measures are special favors for big corporations and ideological extremists that have nothing to do with funding our government and could not become law on their own merits. In past years, some of them managed to sneak through and are then held over from previous budget cycles as "legacy riders." More than 265 organizations have joined together to form the Clean Budget Coalition in opposition to these measures. We're calling on lawmakers to pass clean spending bills ahead of the September 30 funding deadline.
Dec 20, 2019 - vox.com -

0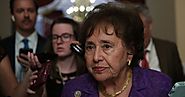 The deal that they've landed on includes a total of $1.37 trillion in funding for agencies like the Department of Homeland Security, as well as Congress itself. These bills would keep the government funded though the end of September 2020. They also allocate $1.375 billion for border barriers, the same amount that was designated to fencing in last year's spending bills. In other notable additions, Democrats secured $25 million in funding for gun violence research (the first funds Congress has put behind the subject in roughly two decades), $425 million for election security grants and an additional $550 million for federal child-care grants. Legislative riders include a measure that raises the age for purchasing tobacco products from 18 to 21 and another that extends Medicaid funding to US territories, including Puerto Rico. Pending potential interference from Trump, who forced the government shutdown last year, lawmakers are on track to keep the government open as Congress adjourns for the holiday recess.
Dec 10, 2019 - citizen.org -

5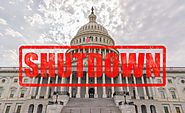 Trump might shut down our government in retaliation for or to distract from impeachment, which may hit the House floor at the same time as the spending bills. No one besides the president wants another Trump Shutdown, but Senate Republicans are giving Trump the chance to instigate one. The stakes are high and regular people cannot afford to see a lapse in funding. Mitch McConnell needs to recognize this and push back on the president before it's too late.
Dec 05, 2019 - eenews.net -

0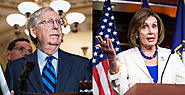 Lawmakers from both parties are eager to get fresh, fiscal 2020 spending in place before stopgap legislation expires on Dec. 20. Appropriators are now writing their 12 bills after striking a deal on top-line numbers last month. Congressional leaders have yet to decide how the bills will move forward, and they're also not saying what the top-line numbers are. But the most likely scenario is a broad omnibus package or a series of minibuses. An earlier deal struck over the summer should allow new and increased spending for most agencies, including EPA and the Interior and Energy departments. Riders could still be a thorny issue for negotiators, although most new policy provisions will be dropped under an agreement that says only those with bipartisan support can be attached. The deal, however, does not apply to provisions in past spending bills, meaning the parties could still haggle over riders barring spending for the United Nation's climate programs, bans on making the sage grouse an endangered species and other environmental policies.
Nov 12, 2019 - cleanbudget.org -

0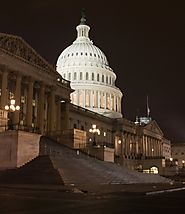 Tonight, leading appropriators in both chambers of Congress will meet in their latest attempt to resolve disagreements over topline funding levels. Lawmakers should not allow the debate over funding levels to undermine the consensus that has been reached on excluding poison pill riders that harm the public, nor should they backtrack on the progress that already has been made on removing inappropriate legacy riders held over from previous budget cycles.
Nov 12, 2019 - citizen.org -

0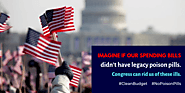 Appropriators in the U.S. Senate have their work cut out for them and hardly a moment to spare, at least if they want to be able to tell voters back home that they did their jobs. And as in years past, the debate over poison pill riders is leading to the fall funding crunch. We hope senators will not insist on keeping harmful policies that the House already voted to remove. If they do, they'll be throwing a wrench in the process and potentially forcing another continuing resolution that kicks this debate to December. This would create more uncertainty for federal agencies that not only need additional funding but need to know what funding levels they can expect. Removing the harmful legacy riders that never belonged in the first place – and certainly don't belong now – would honor the promise lawmakers made in August and finally get the job done.