Congress Must Pass a Clean Budget With No Poison Pills or Legacy Riders
Every year, Congress must pass a series of budget and spending bills to fund the services and safeguards that protect our families and communities. In recent years, lawmakers have threatened to attach harmful policy riders to this legislation that would weaken, repeal or block essential public protections. Most of these measures are special favors for big corporations and ideological extremists that have nothing to do with funding our government and could not become law on their own merits. In past years, some of them managed to sneak through and are then held over from previous budget cycles as "legacy riders." Dozens of organizations have joined together to form the Clean Budget Coalition in opposition to these measures. We're calling on lawmakers to pass clean spending bills ahead of the December 3, 2021 funding deadline.
Clean Budget News & Resources (FY 2022)
Nov 10, 2021 - thehill.com -

2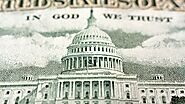 Hardly a year goes by without a high-stakes, year-end battle over the federal budget, and this brinksmanship often risks a disastrous government shutdown. The current focus on passing the Build Back Better plan means that we may have even less time to ensure that this year's omnibus spending package is brought to completion. In addition to funding levels, this year's appropriations fight will feature a battle over a series of poison pill policy riders known as "legacy riders" that have been in the appropriations bills in previous years. These measures attack women's health, our environment, children, workers, and consumers, and fuel political corruption.
Nov 03, 2021 - cleanbudget.org -

9

Congress has an opportunity – for the first time in many years – to pass clean spending bills that place the focus of the federal budget and appropriations process back where it belongs: on providing ample funding and advancing the public interest. We ask that you make it a priority to keep out new policy riders that would harm the public and remove legacy riders that have been embedded in previous appropriations bills. We wish to express our gratitude that appropriators in both the U.S. House and U.S. Senate have removed so many of the damaging legacy riders flagged by our members. Now it is crucial that congressional lawmakers remain firm in their commitment to keeping all harmful measures out of the final spending package.
Nov 02, 2021 - washingtonpost.com -

1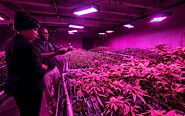 Senate Democrats removed a provision from their appropriations proposal that for years has prevented D.C. from legalizing the sale of marijuana — but significant hurdles remain before D.C. can start opening up recreational pot dispensaries. The appropriations bill, unveiled Monday in the Senate Appropriations Committee, also removed a rider that has prevented D.C. from using local funds to subsidize abortions for low-income people.
Oct 13, 2021 - citizen.org -

5
Congress has an opportunity in the next few weeks to finally do away with several harmful policies hidden in the federal budget that fuel political corruption. Three dark money policy riders were quietly attached to the annual spending legislation several years ago, and they have remained in effect ever since. Like most poison pill riders, these measures are unpopular and highly controversial, which is why they could not become law through regular order. Instead, they were quietly added into obscure provisions of lengthy, difficult-to-read spending bills to conceal their presence with no public debate. Measures like these have nothing to do with funding our government, and never belonged in budget or appropriations bills in the first place. But appropriators in both chambers of Congress must proactively take them out to finally get rid of them. Public Citizen, the Bright Lines Project, the Corporate Reform Coalition, the Clean Budget Coalition, and a broad array of allies are calling on lawmakers to do just that. All three of these harmful dark money riders were tucked inside the Financial Services and General Government (FSGG) appropriations package.