Congress Must Pass a Clean Budget With No Poison Pills or Legacy Riders
Every year, Congress must pass a series of budget and spending bills to fund the services and safeguards that protect our families and communities. In recent years, lawmakers have threatened to attach harmful policy riders to this legislation that would weaken, repeal or block essential public protections. Most of these measures are special favors for big corporations and ideological extremists that have nothing to do with funding our government and could not become law on their own merits. In past years, some of them managed to sneak through and are then held over from previous budget cycles as "legacy riders." More than 265 organizations have joined together to form the Clean Budget Coalition in opposition to these measures. We're calling on lawmakers to pass clean spending bills ahead of the December 11 funding deadline.
Clean Budget News & Resources (FY 2021)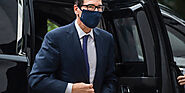 An agreement between House Speaker Nancy Pelosi and Treasury Secretary Steven Mnuchin to pursue a "clean" stopgap spending measure significantly reduces the chances of a government shutdown at month's end but leaves most other funding questions unanswered. Tuesday's accord, days before Congress prepares to return from summer recess, shows that neither President Donald Trump nor Republican or Democratic lawmakers see a political advantage in risking a partial shutdown just ahead of the elections. The agreement on a "clean" stopgap may be shorthand for avoiding "poison pills" or other controversial provisions that could hamper such a measure's enactment. Nevertheless, the door is open to potentially dozens of tweaks to spending provisions and temporary extensions of expiring programs, which often ride on a stopgap, Republican and Democratic aides familiar with the process said.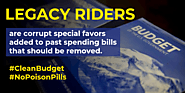 As appropriators in the U.S. House of Representatives mark up the FY 2021 spending bills this month, the Clean Budget Coalition is calling on Congress to remove as many legacy riders as possible from the annual spending packages. Below is a list compiled by the coalition of just some of the riders that should be removed. These examples are meant to illustrate how legacy riders harm the public, but are not an exhaustive list. Some already have been removed from the House's FY 2021 spending bills marked up this week.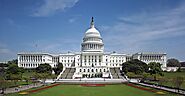 We expect the Senate to start its budget markups this week and the House of Representatives to begin markups after the fourth of July holiday. That means this is the perfect time to contact your Members of Congress and help ensure that they understand the importance of the budget for our community and its relevance to the pandemic and our allies fighting for racial justice. Contact your Senators and Representatives in Congress and tell them you insist that they pass a "clean" budget without poison policy riders! The budget mark-up process often results in harmful "riders," by which Members of Congress, who are subservient to industries that provide financial support to their campaigns, seek to advance their taskmasters' dangerous policy agendas. These riders are often introduced and negotiated behind closed doors in a manner that is opaque to the public until it is too late.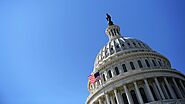 Lawmakers have to walk and chew gum at the same time by writing relief packages and regular spending bills. House Appropriations Committee Chairwoman Nita Lowey last month circulated preliminary spending allocations to the panel leaders who will draft the fiscal 2021 spending bills. Lawmakers are already debating and drafting those bills, albeit from home and over emails, video chats, and phone calls, so they can move forward as soon as they are able to. Overall funding levels were decided in a hard fought agreement reached in 2019. That agreement also included a bipartisan commitment to keep poison pill policy riders out of the process, and that should mean removing poison pill policy riders that were added into previous packages. As lawmakers fight to prevent further cuts and boost funding for human needs amid the pandemic, appropriators should make it a top priority to remove old poison pill policy riders from past budget cycles that never should have been added into spending bills in the first place. These measures are known as legacy riders. They stick around year after year, sometimes for decades, until Congress proactively removes them, all the while leaving a toxic legacy that damages our environment, harms public health, and fuels political corruption, depending on what each rider does. Dozens of these unpopular and controversial measures were added into past spending bills with no public debate by conservatives as special favors for ideological extremists and big corporations.