Congress Must Pass a Clean Budget With No Poison Pill Riders
More Than 265 Organizations Are Calling for Clean Spending Bills With No Poison Pills
Every year, Congress must pass a series of budget and spending bills to fund the services and safeguards that protect our families and communities. In recent years, lawmakers have threatened to attach hundreds of harmful policy riders to this legislation that would weaken, repeal or block essential public protections. Most of these measures are special favors for big corporations and ideological extremists that have nothing to do with funding our government and could not become law on their own merits. More than 265 organizations have joined together to form the Clean Budget Coalition in opposition to these poison pills. We're calling on federal lawmakers to pass a clean budget with no harmful riders ahead of the Sept. 30 funding deadline.
Apr 01, 2019 - citizenvox.org -

0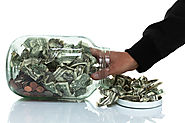 It is often said that a president's budget is a "statement of priorities." Frequently, the administration's proposed budget is little more than a wish-list that will bear little resemblance to the ultimate funding package upon which Trump and Congress will (hopefully) agree in order to avoid another shutdown. Congress still needs to pass the actual appropriations bills, and in addition to advocating to oppose these types of dangerous proposed cuts to agency funding, we also need to ensure that the budget process is not hijacked for partisan purposes. All too often in recent years, Congress' role in the budget process has been abused to enact dangerous, unpopular policies that harm the public. By inserting "poison pill" policy riders into must-pass appropriations bills, some members of Congress routinely push forward policies that would damage Americans' health, wealth, and environment.
Mar 26, 2019 - citizen.org -

1
Appropriators in the U.S. House of Representatives should remove three harmful anti-democracy riders that were added to last year's budget, Public Citizen and 27 other groups said in a letter sent today. All three riders are expressly overturned by H.R. 1, which will be introduced in the U.S. Senate this week after being passed by the House earlier this month. Regardless of the fate of H.R. 1, House appropriators can act now and remove these measures from spending legislation this year.
Mar 18, 2019 - thehill.com -

0
Congress stopped funding gun violence research at the CDC in 1996 when it first passed the Dickey amendment, which prohibits the agency from using federal funds to advocate for gun control. The amendment, attached to every appropriations bill for decades at the insistence of Republicans, has had a chilling effect on federal research, and Democrats have tried for years to repeal it. Each time they have been rebuffed by Republicans. But this year, Democrats in the House majority are backing off the party's previous calls to nix the amendment. House Democrats who want to resume funding for gun violence research at the CDC now say the amendment can stay in place as a "guardrail," an attempt to allay concerns that the money could be used inappropriately.
Feb 22, 2019 - thehill.com -

1
Part of the success at the committee level in the Senate stems from a deal struck by Sens. Richard Shelby (R-Ala.) and Patrick Leahy (D-Vt.) to avoid including what are referred to as poison pills. Though Republicans could wrestle controversial bills through committee, where they have a majority, legislation needs 60 votes to clear the Senate floor, a threshold that requires support from Democrats. "What we'd like to do is what we did last year — remember we passed all the bills for the first time in I think 15, 20 years," Leahy said, but added that it's "up to leadership" to move bills across the Senate floor in time. Shelby added that they wanted to move bills through the Appropriations Committee faster and try to avoid piling everything up on the Senate floor toward the October deadline because "the more you put on the wagon, it overloads it and generally bogs down." "I would hope that we can approach it in at least an accelerated way," Shelby added. "We realize it's getting toward March already."
Feb 21, 2019 - defensenews.com -

2
The Trump administration expects to deliver its fiscal 2020 budget on March 12, a six-week delay from the planned initial release date. Three sources, speaking on background because there has been no formal announcement from the Office of Management and Budget, confirmed the March 12 target for the budget rollout. Although no dollar amount has been announced, the budget is expected to be in the range of $750 billion.