Congress Must Pass a Clean Budget With No Poison Pills or Legacy Riders
More Than 265 Organizations Are Calling for Clean Spending Bills With No Poison Pills or Legacy Riders
Every year, Congress must pass a series of budget and spending bills to fund the services and safeguards that protect our families and communities. In recent years, lawmakers have threatened to attach harmful policy riders to this legislation that would weaken, repeal or block essential public protections. Most of these measures are special favors for big corporations and ideological extremists that have nothing to do with funding our government and could not become law on their own merits. In past years, some of them managed to sneak through and are then held over from previous budget cycles as "legacy riders." More than 265 organizations have joined together to form the Clean Budget Coalition in opposition to these measures. We're calling on lawmakers to pass clean spending bills ahead of the Sept. 30 funding deadline.
Aug 27, 2019 - citizen.org -

0
For years, conservatives in Congress have snuck language deep into federal budget bills meant to make it harder to reign in the flood of secret corporate cash that has saturated the political landscape for the last decade. In 2016 Public Citizen caught language in the Financial Services and General Government (FSGG) appropriations bill that forbid the SEC from finalizing rules that would require corporations to be honest about the money they spend to influence our politics. This is a critical transparency reform that America needs to expose who is truly paying to influence voters when they go to the polls. However, an undisclosed member of Congress, clearly interested in protecting their secret corporate donors, blocked the SEC from finalizing this measure.
Aug 27, 2019 - betterworldcampaign.org -

1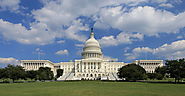 The U.S.-UNFPA relationship is handled ably by teams of civil and foreign servants and political appointees from the U.S. administration who have seen firsthand UNFPA's important. But anti-women's health activists in Congress have inserted unnecessary policy riders that undermine this work. The Kemp-Kasten amendment is one of many needless riders that apply to UNFPA. For instance, current language prohibits UNFPA from using U.S. funding for abortion. But UNFPA does not, and has never, funded abortion services anywhere in the world, even in countries where it is legal.
Aug 09, 2019 - thehill.com -

3
Measures that let corporations game the political system, interfere with the independence of the District of Columbia, shut down critical public health protections, and attack our environment do not belong in federal spending legislation year after year. Senate appropriators and their staffers should make sure they are removed from the spending bills. Once lawmakers return from the August recess, senators will have just three weeks to mark up and pass all of their appropriations bills out of committee and send them on to the floor by the deadline at the end of September. Senators should not insist on keeping any policies not in the public interest that the House already voted to remove. If they do, they will be throwing a wrench in the process and risking yet another costly and politically embarrassing government shutdown in early October.
Jul 23, 2019 - washingtonpost.com -

1
As part of the deal, Democratic leaders agreed not to include controversial policy changes, known as "riders," in future spending bills. Those measures, which can be tied to hot-button issues such as abortion and immigration, can imperil spending legislation. Opponents of these measures often call them "poison pills." "There will be no poison pills, additional new riders . . . or other changes in policy or conventions," congressional leaders wrote in an outline of the deal. But lawmakers often disagree on what constitutes a poison pill, and the debate could be revived once specific spending bills are introduced.
Jun 10, 2019 - rollcall.com -

2
The debate surrounding abortion access is about to spill over from the campaign trail to Capitol Hill as lawmakers begin debating must-pass appropriations bills. Starting Wednesday, the House will take up a nearly $1 trillion spending package written by Democrats that would roll back Trump administration anti-abortion policies, including restrictions barring health clinics from recommending abortion services and preventing U.S. foreign assistance to aid groups that perform or promote abortions. But the massive spending bill keeps in place the four-decades-old Hyde amendment, which prevents federal health care funding, including Medicaid, the insurance program for low-income beneficiaries, from covering abortions except in cases of rape, incest or to save the woman's life. The amendment is named for the late Illinois Republican Rep. Henry J. Hyde, who sponsored the original language. That's an increasingly difficult position for Democrats to defend these days, given the outcry on the campaign trail even among presidential candidates who've voted for Hyde in the past. Former Vice President Joe Biden, a self-described "practicing Catholic," became the latest high-profile Democrat to publicly disavow the Hyde amendment Thursday after taking fire from fellow candidates and interest groups.