Congress Must Pass a Clean Budget With No Poison Pills or Legacy Riders
Every year, Congress must pass a series of budget and spending bills to fund the services and safeguards that protect our families and communities. In recent years, lawmakers have threatened to attach harmful policy riders to this legislation that would weaken, repeal or block essential public protections. Most of these measures are special favors for big corporations and ideological extremists that have nothing to do with funding our government and could not become law on their own merits. In past years, some of them managed to sneak through and are then held over from previous budget cycles as "legacy riders." Dozens of organizations have joined together to form the Clean Budget Coalition in opposition to these measures. We're calling on lawmakers to pass clean spending bills ahead of the December 3, 2021 funding deadline.
Clean Budget News & Resources (FY 2022)
Oct 13, 2021 - citizen.org -

0
Congress has an opportunity in the next few weeks to finally do away with several harmful policies hidden in the federal budget that fuel political corruption. Three dark money policy riders were quietly attached to the annual spending legislation several years ago, and they have remained in effect ever since. Like most poison pill riders, these measures are unpopular and highly controversial, which is why they could not become law through regular order. Instead, they were quietly added into obscure provisions of lengthy, difficult-to-read spending bills to conceal their presence with no public debate. Measures like these have nothing to do with funding our government, and never belonged in budget or appropriations bills in the first place. But appropriators in both chambers of Congress must proactively take them out to finally get rid of them. Public Citizen, the Bright Lines Project, the Corporate Reform Coalition, the Clean Budget Coalition, and a broad array of allies are calling on lawmakers to do just that. All three of these harmful dark money riders were tucked inside the Financial Services and General Government (FSGG) appropriations package.
Sep 30, 2021 - rollcall.com -

0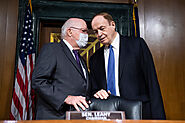 House Democrats removed several provisions from their fiscal 2022 spending bills that bar the federal government from spending money on abortion with limited exceptions for rape, incest or the woman's life. The Hyde amendment, enacted in 1976, affects federal health care benefits and is one of the provisions Democrats removed. House Appropriations Chair Rosa DeLauro, D-Conn., and other top Democrats have said that removing the funding restrictions is a matter of racial equity and that all women, regardless of their income, should have access to abortion services.
Jun 21, 2021 - eenews.net -

0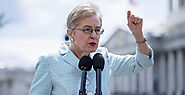 Less than four months before a possible government shutdown, House appropriators will begin a frantic sprint this week to get new fiscal 2022 spending bills passed before current money runs out. But partisan splits over national security and domestic spending coupled with gridlock in the Senate make it a long shot that any of the bills will become law before the new fiscal year begins on Oct. 1. Instead, Congress is likely to work on the bills throughout the fall and pass a series of short-term measures that will keep current funding in place until a final deal can be reached. The process could be further complicated by ongoing talks over a multitrillion-dollar infrastructure deal. On the other hand, the wheels could be greased with the return of congressional earmarks. Here's what to watch over the next several weeks on the appropriations front.
Jun 03, 2021 - newrepublic.com -

2
One of the budget's shortcomings, however, lies where Washington, D.C., is involved. The nation's capital has spent the last decade trying to fully legalize marijuana and join the majority of states that have chipped away at prohibition over the last decade. Currently, it is legal for adults aged 21 and older to possess small amounts of marijuana, and even give small amounts of it to others as a gift. But it's not legal to sell it anywhere in the District of Columbia, which means that the city's lawmakers can neither regulate the drug nor raise revenue from its sales through taxation—a bad outcome for both public health and public coffers. The city has repeatedly asked Congress for changes to these arrangements. Its hopes have been stymied by a GOP-crafted provision known as the Harris Rider, through which Congress has effectively banned the district from legalizing marijuana in the way many other states have done. In his new budget proposal, Biden kept the rider intact.