Congress Must Pass a Clean Budget No Poison Pill Riders or Toxic Amendments
Every year, Congress must pass a set of spending bills to fund the services and safeguards that protect our families and communities. In recent years, lawmakers have tried to attach harmful policy riders to this legislation that would weaken, repeal, or block essential public protections. Most of these measures are special favors for big corporations and ideological extremists that have nothing to do with funding our government and could not become law on their own merits. Some of them attack women's health, some fuel political corruption, some harm our environment, and much more.
Dozens of organizations have joined together to form the Clean Budget Coalition in opposition to poison pill appropriations riders and other toxic amendments to spending bills. We're calling on lawmakers to pass clean spending bills by the Sept. 30, 2023 deadline that fully fund the programs and services that all of us count on.
Clean Budget News & Resources (FY 2024)
Mar 16, 2023 - cleanbudget.org -

0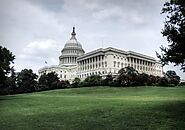 No appropriations package should move forward if it contains poison pill riders that go against the public interest, 100 groups told congressional lawmakers in a letter sent today. In addition, Congress must not allow the budgetary process to be held hostage by the debt limit, the groups said.
Mar 16, 2023 - cleanbudget.org -

0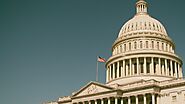 No appropriations package should move forward if it contains "poison pill" policy riders that go against the public interest. Congress must pass clean spending bills that place the focus of the federal budget and appropriations process back where it belongs: on providing ample funding and advancing the public interest. The House majority has proposed draconian cuts to non-defense discretionary spending which we must not entertain, and so we ask that you prioritize both appropriate funding levels and keeping new poison pill policy riders out of the bills. We also ask that you work to remove legacy riders that were embedded in previous cycles.
Feb 01, 2023 - cnn.com -

2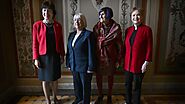 Collins – along with Democratic Sen. Patty Murray of Washington state, Republican Rep. Kay Granger of Texas and Democratic Rep. Rosa DeLauro of Connecticut – will hold the top spots on the Senate and House Appropriations committees, an influential crew on Capitol Hill commonly known as the "Four Corners." That, combined with Shalanda Young heading up the Office of Management and Budget, means women will hold the purse strings in Washington for the first time in history. The powerful spending panels in Congress oversee an annual federal budget of roughly $1.7 trillion and are responsible for crafting policies that affect nearly every corner of American life. And with deadlines to fund the government and raise the nation's borrowing limit looming later this year, it will be up to these four women to pull the country back from the brink of fiscal calamity – no easy task in a divided and hyper-polarized government, and with razor-thin majorities in both chambers.
Jan 13, 2023 - politico.com -

0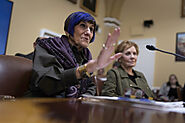 House Republicans are vowing to put Don Quixote to shame by tilting at a huge windmill: slashing federal spending by at least $130 billion without cutting defense. It's a proposition that's severely unlikely on its face, before factoring in a Democratic Senate and White House that would never accept such cuts. Even the GOP's fallback plan for avoiding a shutdown later this year — passing a short-term funding patch that would trigger reductions as an incentive for lawmakers to finish comprehensive spending bills — is inconceivable this term.