Congress Must Pass a Clean Budget With No Poison Pill Riders
More Than 260 Organizations Are Calling for Clean Spending Bills With No Poison Pills
Every year, Congress must pass a series of budget and spending bills to fund the services and safeguards that protect our families and communities. In recent years, lawmakers have threatened to attach hundreds of harmful policy riders to this legislation that would weaken, repeal or block essential public protections. Most of these measures are special favors for big corporations and ideological extremists that have nothing to do with funding our government and could not become law on their own merits. More than 260 organizations have joined together to form the Clean Budget Coalition in opposition to these poison pills. We're calling on federal lawmakers to pass a clean budget with no harmful riders. FY 2018 funding expires on Dec. 7, 2018. Follow us @regsrock.
Nov 14, 2018 - rollcall.com -

0
Ultimately, the question of what happens to the remaining fiscal 2019 spending bills, and when, boils down to the following question: Can lawmakers reach a deal with the White House on some level of wall-related funding between the $5 billion in the House's Homeland Security measure for "technology and physical barriers" and the Senate's $1.6 billion worth of "pedestrian fencing"? There are early indications that Trump and Hill Democrats are ready to deal. In his post-midterm press conference, Trump said he wouldn't necessarily accept a partial shutdown if the spending bill due Dec. 7 doesn't have the full $5 billion. "I can't commit to that," Trump said. And on Monday, Leahy said his party was ready to talk more broadly about additional border security needs. "I'm willing to make some compromises provided we can get it done," he said. But Leahy hinted that Democrats are ready to play a little "Art of the Deal" themselves if Trump makes some other concessions. "I'd want to see where it's being spent . . . I can't speak for my whole caucus, but there are a whole lot of aspects that are involved here, not the least of which are all the poison-pill riders in the House bill," Leahy said.
Nov 14, 2018 - alaskajournal.com -

0
Budget bills require a 60-vote minimum before reaching the Senate floor, so passing them usually requires significant compromise. Congress had approved bills covering roughly 75 percent of 2019 discretionary spending before breaking for Election Day, according to Murkowski, who said most of the appropriations packages passed the Senate with broad bipartisan support. The remaining agencies are funded through Dec. 7. The key to restarting normal budgeting order, which had been mostly dead since about 2010, was getting rid of "poison-pill" riders — partisan policy mandates often attached to the appropriations bills — that can immediately kill otherwise popular legislation.
Nov 13, 2018 - yahoo.com -

0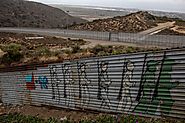 The top Democrat on the Senate Appropriations Committee told reporters Monday that new border security funds must be used for fencing rather than a 30-foot concrete wall as Trump has advocated. Senator Patrick Leahy of Vermont said money for the border can't be shifted from other domestic priorities, and that for both sides to cut a year-end funding deal the GOP must drop "poison pill" policy riders and adequately fund disaster relief for recent hurricanes and wildfires.
Oct 04, 2018 - nymag.com -

3
On September 28, Trump signed a giant appropriations bill that also prevented a government shutdown over border wall funded until December. Other than conservatives angry about abortion funding, no one much noticed, thanks to the Kavanaugh hearings. As congressional Republicans kept reassuring us all and each other, Trump was bluffing, and so he signed that "ridiculous Spending Bill" in what amounted to peaceful silence as Washington hung on every word from Kavanaugh and Ford and Flake and Graham and all the other characters in the confirmation drama. Government employees affected by the non-shutdown and the specific provisions of the appropriations measures noticed, of course. And so, too, did Christian-right types who were angry that their pet appropriations riders were left out. Here was the headline from CNS News on the story about the bill: "Trump Signs 'Minibus'-CR That Funds Planned Parenthood and Aborted Baby-Parts Research." Some of the same disgruntled conservatives may hope that Trump opts for a government shutdown when the continuing resolution runs out in December. It may be all they want for Christmas. But for now, there aren't too many people noticing enough to share their outrage.
Sep 28, 2018 - govexec.com -

1
President Trump on Friday signed into law a spending bill that will provide full-year appropriations for several federal agencies and stopgap funding for a portion of government, staving off a partial shutdown at least until December. Lawmakers this week boasted of their accomplishments, noting that it had been 22 years since they last successfully passed as many full-year appropriations on time. Now that Trump has signed the bill into law, the Defense Department will not be forced to operate temporarily under a CR for the first time in 10 years. The Senate last week easily approved the bill. Democrats celebrated that the final bill, which went to conference committee after the House and Senate passed their own versions of it, was stripped of "poison pill" riders and fully funded agencies over Trump's objections.