Congress Must Pass a Clean Budget With No Legacy Riders or New Poison Pills
Every year, Congress must pass a series of budget and spending bills to fund the services and safeguards that protect our families and communities. In recent years, lawmakers have threatened to attach harmful policy riders to this legislation that would weaken, repeal, or block essential public protections. Most of these measures are special favors for big corporations and ideological extremists that have nothing to do with funding our government and could not become law on their own merits. In past years, some of them managed to sneak through and are then held over from one budget cycle to the next as "legacy riders." Dozens of organizations have joined together to form the Clean Budget Coalition in opposition to these measures. We're calling on lawmakers to pass clean spending bills ahead of the Sept. 30, 2022 funding deadline.
Clean Budget News & Resources (FY 2023)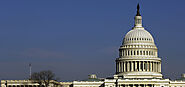 Congress should exclude poison pills and legacy riders from annual spending legislation, including the continuing resolution that must pass by September 30, the Clean Budget Coalition said in a letter sent to lawmakers today. More than 90 organizations signed the letter. "And as FY23 negotiations continue to proceed, our Coalition finds significant issue with the contents of the Continuing Resolution currently being discussed by Congressional leaders. While a short-term temporary stopgap may be necessary to halt an impeding government shutdown, any stopgap budgetary measure should also be free of toxic policy riders. Now is no time to move backwards," the letter reads.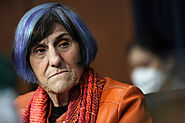 Schumer's plans would fulfill a condition that Sen. Joe Manchin (D-W.Va.) sought as he gave long-awaited approval to the climate and tax portions of Democrats' party-line bill. Manchin, and other more centrist Democrats, are concerned about new climate and infrastructure projects getting held up by red tape. But some GOP senators, like top Budget Committee Republican Lindsey Graham of South Carolina, have said they aren't about to swallow those reforms to help Democrats along. And on the other side of the aisle, some progressives are protesting the Manchin-driven provisions, which they see as a boon for the fossil-fuel industry. While those objections could delay passage of a stopgap spending bill, they're unlikely to derail it. Neither party wants to shoulder the blame for a government shutdown, and Republicans may be hard-pressed to vote against reforms that ultimately serve as a boon for fossil-fuel companies. So far, however, bipartisan negotiations on fiscal 2023 spending bills haven't even begun. A spokesperson for Shelby said they can't start until Democrats agree to a framework for the talks that would preserve a number of long-running policy provisions attached to the bills, known as "riders," among other things. Among the policy restrictions that Republicans want to preserve is the Hyde Amendment, which prohibits federal funding for abortions.
House negotiators have advanced spending bills worth more than $1 trillion for the coming fiscal year as the chamber's leadership seeks to put a bow on its messy appropriations work. Democrats revived their long-shot battle to do away with a decades-old amendment that prevents federal funds from being spent on most abortion services. The party omitted the provision, also known as the Hyde amendment, from its fiscal 2023 Labor-HHS funding bill earlier this year. They also left off another longtime abortion rider known as the Weldon amendment, which prevents federal funding from going to entities that subject to "discrimination" any health insurance plans, health care centers or health care professionals who refuse to "provide, pay for, provide coverage of, or refer for abortions."