Congress Must Pass a Clean Budget With No Poison Pill Riders
More Than 260 Organizations Are Calling for a Clean Budget and No Rescissions
Every year, Congress must pass a series of budget and appropriations bills to fund the services and safeguards that protect our families and communities. In recent years, Republican lawmakers have threatened to attach hundreds of harmful policy riders to this legislation that would weaken, repeal or block essential public protections.
Most of these measures are special favors for big corporations and ideological extremists that have nothing to do with funding our government and are too controversial to become law on their own merits. As such, these measures have no place in budget and spending legislation.
This year, in addition to threatening the budget process with harmful riders, the White House is proposing rescissions that would claw back funds already appropriated in the omnibus spending package for FY 2018 — reneging on a bipartisan agreement that took more than 15 months to pass. Like poison pill riders, rescissions cater to ideological extremists, represent a breach of regular order and threaten Congress' ability to reach bipartisan spending agreements.
More than 260 organizations have joined together to form the Clean Budget Coalition. We're calling on Congress and the White House to abandon their proposed rescissions and pass a clean budget with no harmful riders, one that funds our communities and protects our families.
FY 2018 funding expires on Sept. 30, 2018. Follow us on Twitter @regsrock.
Apr 20, 2018 - eenews.net -

0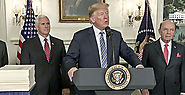 An emerging proposal by the White House and some House conservatives to potentially claw back billions of dollars in new federal agency spending is facing resistance within Republican ranks. Several GOP senators signaled deep skepticism about the cuts, saying the move would in effect scrap a hard-won budget deal and doom the prospect of any future bipartisan spending agreements.
Apr 19, 2018 - thehill.com -

2
In a resounding rebuke of President Trump's budget, members of Congress from both sides of the aisle came together last month to pass an omnibus spending bill that funds core programs that protect the health and wellbeing of families across the country. So as Congress gets back to work on budget and appropriations issues, we again encourage our representatives to reject any effort that harms the health of our kids and future generations by slashing investments or sneaking in poison pill policy riders. That's the surest path to passing a 2019 spending bill and showing constituents that Congress can tackle its most basic governing responsibilities.
Apr 19, 2018 - weeklystandard.com -

1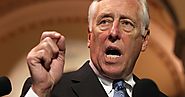 House Democratic Whip Steny Hoyer said on Tuesday morning that recent efforts on the part of the White House and Republican lawmakers to retroactively cut already-authorized spending would undermine future bipartisan negotiations.
Apr 19, 2018 - bloomberg.com -

1
Senate Majority Leader Mitch McConnell said Tuesday he opposes a White House attempt to cancel billions of dollars in federal spending from last month's 2018 appropriations bill.
Apr 19, 2018 - thehill.com -

2
Senate Majority Leader Mitch McConnell (R-Ky.) on Tuesday shot down President Trump's call for Congress to pass a rescissions package that would cut nondefense spending included in the $1.3 trillion omnibus spending package passed in March.