Congress Must Pass a Clean Budget With No Poison Pills or Legacy Riders
More Than 265 Organizations Are Calling for Clean Spending Bills With No Poison Pills or Legacy Riders
Every year, Congress must pass a series of budget and spending bills to fund the services and safeguards that protect our families and communities. In recent years, lawmakers have threatened to attach harmful policy riders to this legislation that would weaken, repeal or block essential public protections. Most of these measures are special favors for big corporations and ideological extremists that have nothing to do with funding our government and could not become law on their own merits. In past years, some of them managed to sneak through and are then held over from previous budget cycles as "legacy riders." More than 265 organizations have joined together to form the Clean Budget Coalition in opposition to these measures. We're calling on lawmakers to pass clean spending bills ahead of the November 21 funding deadline.
Nov 12, 2019 - cleanbudget.org -

0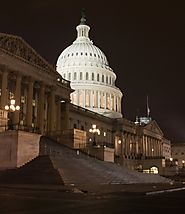 Tonight, leading appropriators in both chambers of Congress will meet in their latest attempt to resolve disagreements over topline funding levels. Lawmakers should not allow the debate over funding levels to undermine the consensus that has been reached on excluding poison pill riders that harm the public, nor should they backtrack on the progress that already has been made on removing inappropriate legacy riders held over from previous budget cycles.
Nov 12, 2019 - citizen.org -

0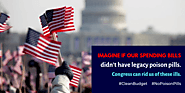 Appropriators in the U.S. Senate have their work cut out for them and hardly a moment to spare, at least if they want to be able to tell voters back home that they did their jobs. And as in years past, the debate over poison pill riders is leading to the fall funding crunch. We hope senators will not insist on keeping harmful policies that the House already voted to remove. If they do, they'll be throwing a wrench in the process and potentially forcing another continuing resolution that kicks this debate to December. This would create more uncertainty for federal agencies that not only need additional funding but need to know what funding levels they can expect. Removing the harmful legacy riders that never belonged in the first place – and certainly don't belong now – would honor the promise lawmakers made in August and finally get the job done.
Nov 04, 2019 - cleanbudget.org -

6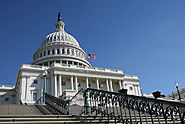 Congress' FY 2020 appropriations bills and continuing resolutions should remain free from poison pill policy riders that harm the public, 79 groups in the Clean Budget Coalition said in a letter sent to Congress today. Congress must act by the Nov. 21 funding deadline or risk another unwanted and costly government shutdown.
Nov 04, 2019 - cleanbudget.org -

2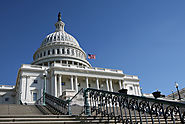 No appropriations titles or package of bills, or continuing resolutions (should that be deemed the appropriate path to continue funding the government), should move forward if they contain poison pill policy riders that go against the public interest. Unfortunately, such poison pill riders have existed as favors to corporate and special interests in previous appropriations cycles, and therefore a set of "legacy poison pills" must be removed from the FY20 appropriations bills. We ask that you take that stance as Congress processes the FY20 appropriations bills—keeping out new poison pills that harm the public and removing those that have become embedded. Poison pill riders are unpopular and dangerous, and the public opposes the abuse of the budget process to roll back public protections. The budget should be funding the things that Americans care about, not undoing essential safeguards or being held hostage to non-starter demands for projects such as a border wall.
Nov 04, 2019 - citizen.org -

0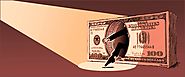 Investors want more information about how their corporations engage in politics. More than 1.2 million comments have come in to the SEC on Jackson's original rulemaking petition- the most in the agency's history. It's time for the SEC to get to work on this critical rulemaking and for Congress to remove the harmful Appropriations rider so that the rule can be finalized.