Congress Must Pass a Clean Budget With No Poison Pills or Legacy Riders
Every year, Congress must pass a series of budget and spending bills to fund the services and safeguards that protect our families and communities. In recent years, lawmakers have threatened to attach harmful policy riders to this legislation that would weaken, repeal or block essential public protections. Most of these measures are special favors for big corporations and ideological extremists that have nothing to do with funding our government and could not become law on their own merits. In past years, some of them managed to sneak through and are then held over from previous budget cycles as "legacy riders." Dozens of organizations have joined together to form the Clean Budget Coalition in opposition to these measures. We're calling on lawmakers to pass clean spending bills ahead of the February 18, 2022 funding deadline.
Clean Budget News & Resources (FY 2022)
Jan 14, 2022 - washingtonpost.com -

0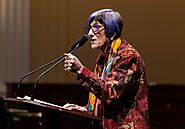 Congressional lawmakers are beginning to discuss a long-term spending package that could fund the government, prevent a shutdown and potentially even deliver another round of coronavirus relief, including an emerging Democrat-backed plan to provide paid leave to millions of Americans. The early talks, including a bipartisan gathering Thursday focused on future federal spending levels, have increased in pace and intensity as Democrats and Republicans race to reach a deal before the current agreement is set to expire on February 18. A failure to find compromise by that date would bring federal agencies to a halt.
Jan 11, 2022 - pai.org -

1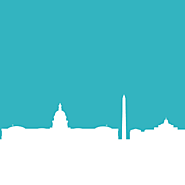 Republicans have refused to even come to the negotiating table in the 37 days and counting since the initial meeting between the "four corners" — the chairs and ranking members of the House and Senate appropriations committees — on November 2. The House Democratic committee majority has launched a calendar on Twitter tracking GOP obstruction and the number of days it has been that Republicans have refused to put forth a counteroffer to the Democratic funding proposals as contained in the House-passed bills and the Senate's "Chairman's marks." Republicans have demanded that Democrats must first be willing to negotiate the fate of policy "riders," to which they object, before they will be willing to discuss top-line allocations for defense and nondefense discretionary spending, much less funding for the multitude of specific programs across the 12 appropriations bills that finance the entirety of the federal government. The Republican insistence on resolving the question of policy "riders" as a precondition to negotiations over an FY 2022 omnibus is an unprecedented demand.
Jan 05, 2022 - pressherald.com -

3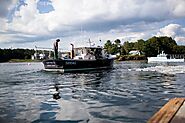 Sen. Collins has an opportunity to demonstrate what real leadership looks like by showing up and finalizing the government funding package, which includes many great climate provisions for our state. This bill should have been passed nearly three months ago when the fiscal year ended. Enough with the stop-gap measures. Enough with the political games. This year, the process to fund our government is taking longer than it should, and it's threatening to leave many pressing needs for Maine unaddressed. In addition to much-needed transportation and housing projects in our state, the bills contain over $35 million to benefit our ocean, our coasts and the communities that depend on them. This is a win-win for Maine's environment and economy.
Jan 05, 2022 - defenders.org -

1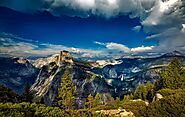 Much is at stake as the federal funding deadline approaches. Should Congress fail to renew investments, the result could be a potentially year-long extension of the current inadequate funding levels enacted initially under the Trump administration. We face a biodiversity crisis of epic proportions, and we desperately need more resources. Up to one million species are threatened with extinction now or in the coming decades, but we have clearly not yet met the moment. Enacting this funding will not fix the problem, but it will help significantly. Failure to quickly invest in wildlife conservation could easily mean the difference between survival and extinction for some species.
Jan 05, 2022 - cbpp.org -

0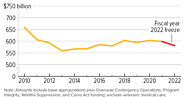 The federal government has been operating under stopgap funding measures (continuing resolutions or CRs) since fiscal year 2022 began on October 1, and Republicans' failure thus far to join negotiations over 2022 appropriations bills raises the prospect that a CR largely freezing program funding at last year's levels could remain in place for the rest of this fiscal year. That would reverse the progress over the past few years in alleviating the squeeze on non-defense appropriations resulting from the deep cuts required by the 2011 Budget Control Act. In fact, such a full-year CR would leave non-defense appropriations outside veterans' medical care about 12 percent below their 2010 level, after adjusting for inflation and population growth. It would also block needed increases for a wide range of priorities.
Dec 02, 2021 - politico.com -

1
The House is expected to vote Thursday on a short-term funding patch to avert a government shutdown in less than 48 hours and punt the new deadline to mid-February. The vote comes after House Democrats announced an eleventh-hour deal with Republicans on Thursday morning, following days of frenzied talks as both parties scrambled to prevent Congress from stumbling past the deadline. Government funding will now run through Feb. 18 — weeks later than Democrats wanted — but House Appropriations Chair Rosa DeLauro (D-Conn.) said her party "prevailed" in securing a $7 billion increase to pay for resettling Afghan refugees.