Congress Must Pass a Clean Budget with No Poison Pill Riders or Toxic Amendments
Every year, Congress must pass a set of spending bills to fund the services and safeguards that protect our families and communities. In recent years, lawmakers have tried to attach harmful policy riders to this legislation that would weaken, repeal, or block essential public protections. Most of these measures are special favors for big corporations and ideological extremists that have nothing to do with funding our government and could not become law on their own merits. Some of them attack women's health, some fuel political corruption, some harm our environment, and much more.
Dozens of organizations have joined together to form the Clean Budget Coalition in opposition to poison pill appropriations riders and other toxic amendments to spending bills. We're calling on lawmakers to pass clean spending bills by the Sept. 30, 2023 deadline that fully fund the programs and services that all of us count on.
Clean Budget News & Resources (FY 2024)
Sep 21, 2023 - politico.com -

0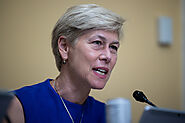 A group of more than 140 House Democrats are asking their leaders to advance "clean" government funding bills and to fund non-defense government programs at the levels agreed to in the debt ceiling package earlier this year. Democrats have balked at GOP-led spending bills, including a stopgap funding bill that Republicans had tried to advance on the floor this week, because of policy provisions related to the border or abortion access.
Sep 20, 2023 - politico.com -

1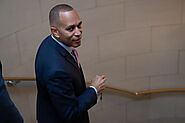 Government funding lapses in less than 11 days, and a shutdown has never seemed so certain — especially to House Democrats. Thursday's floor meltdown, where five Republicans conspired to tank a procedural vote on Pentagon spending, confirmed for many Democrats that they had already suspected: There will be a shutdown, and the only remaining question is how long it will be. According to conversations with multiple Democratic members and aides, they believe the dynamics are simple: Any solution to the spending standoff will, by definition, involve Democrats, and McCarthy is in no position to do anything with Democrats in the next 11 days — and, maybe, for many weeks after that.
Sep 19, 2023 - sensiblesafeguards.org -

1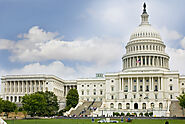 Congress should oppose amendments to the FY 2024 spending bills that include harmful REINS-like provisions designed to thwart new regulatory protections, 26 groups in the Coalition for Sensible Safeguards and allied organizations said today in a letter to Congress. Senate Amendments 1121, 1126, 1128, and 1142 to the FY 24 Military Construction, Veterans Affairs, and Related Agencies Appropriations Act incorporate provisions from the REINS Act of 2023 (H.R. 277). These amendments leverage congressional inaction and dysfunction to thwart the most beneficial public protections by requiring Congress to approve them before they can take effect. Agencies such as the Veterans Administration, the U.S. Department of Defense, the U.S. Department of Transportation, and others would be unable to enforce a rule with a large economic impact unless both chambers of Congress affirmatively approved it. In addition, agencies' non-controversial rules would be subject to new unnecessary delays and potentially even blocked from being finalized.
Sep 18, 2023 - politico.com -

0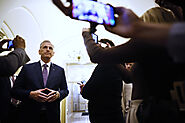 After working through the weekend to bridge differences between their centrist and conservative wings, House Republican leaders announced last night that they had a deal that could unite the GOP behind a short-term spending patch and shore up their negotiating position with Democrats ahead of a potential Oct. 1 shutdown. For a minute, it seemed like a déjà vu moment — another tactical coup for Speaker Kevin McCarthy, who after fits and starts earlier this year got his conference to unite behind a conservative debt-ceiling proposal, paving the way for an unlikely bipartisan deal to avert a federal default. This time, things aren't looking so good. As details of the deal hashed out by leaders of the Main Street Caucus and House Freedom Caucus trickled out, a bevy of conservative hardliners piped up with various versions of "Hell No" — rejecting a measure that would impose an 8% cut to most non-defense programs and implement an array of GOP border policies while extending government funding for a month.
Sep 07, 2023 - nbcnews.com -

1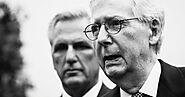 The Senate is displaying a rare unified front on government funding, putting the squeeze on the Republican-led House as the Sept. 30 deadline to avert a shutdown nears. Senate Republican leaders are even warning Speaker Kevin McCarthy, R-Calif., that his party-line approach to fund the government by slashing spending and advancing divisive conservative measures is going nowhere in the Senate. They say that if McCarthy continues to struggle to corral the votes for funding legislation in the closely divided House, he could simply take up the Senate bills.
Sep 05, 2023 - cleanbudget.org -

10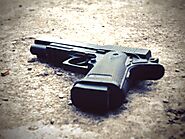 House Appropriations Republicans have loaded up their draft annual spending bills with at least 15 poison pill policy riders that fuel gun violence. The Clean Budget Coalition, which is tracking the poison pills added to federal spending bills, has repeatedly called on Congress to remove all of these harmful measures.
Aug 30, 2023 - politico.com -

2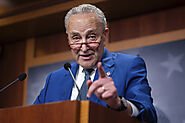 The Senate is preparing its first big move in the fall spending fight. Chuck Schumer is tentatively planning to bring up several spending bills for floor votes in mid-September, as the Senate majority leader works with Appropriations Chair Patty Murray (D-Wash.) and ranking member Susan Collins (R-Maine) to prepare the bills for prime time. Democrats hope it will set up a stark bipartisan contrast with the House, which has already struggled to pass GOP-backed funding bills ahead of the Sept. 30 shutdown deadline. The votes could help the chamber advance its spending priorities in coming fiscal clashes with the House Republican majority, which hit some speed bumps before it passed a military construction bill in July and deferred action on an agriculture spending bill. The Senate will consider nominees when it returns from recess next week and likely move to the spending bills the following week. Schumer and the two spending chiefs are leaning toward floor action on bills funding military construction, transportation and housing, as well as agriculture spending legislation, according to three people familiar with the matter. No final decision has been made, and it's not clear whether the bills would be rolled together or considered separately; Senate rules mean individual bills take roughly a week to process.
Aug 28, 2023 - news.yahoo.com -

1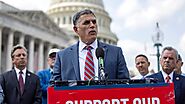 Rep. Andrew Clyde (R-Ga.) is proposing two amendments to an appropriations bill that would defund the various prosecutions of former President Trump. He is adding to the defense of the former president mounted by Trump allies in the House as they circle the wagons in the face of four indictments. Clyde, a member of the House Appropriations Committee, on Monday announced plans for two amendments to the Commerce, Justice, Science, and Related Agencies (CJS) fiscal 2024 appropriations bill that would "prohibit the use of federal funding for the prosecution of any major presidential candidate prior to the upcoming presidential election on November 5th, 2024," according to a press release. One amendment would pertain to federal prosecutions and the other addresses federal funding for state prosecutions.