Congress Must Pass a Clean Budget With No Harmful Riders
192 Groups Have Joined the Call
Every year, Congress must pass a series of appropriations bills to fund the crucial services and safeguards that protect American families and communities. This year, President Donald Trump and congressional Republicans are proposing a budget that is rigged for millionaires, billionaires and big corporations.
It's bad enough that Republican lawmakers are proposing deep and painful funding cuts to the agencies that protect our health and safety, our workplaces and wallets, as well as our environment and our economy. But they're also threatening to attach hundreds of harmful policy riders to the budget that would weaken, repeal or block essential public protections. The inclusion of poison pill riders risks a costly and disruptive government shutdown when funding expires on Dec. 8.
More than 190 organizations have joined together to form the Clean Budget Coalition. We're calling on Congress and the White House to pass a clean budget with no harmful riders, one that funds our communities and protects our families. Follow the Clean Budget Coalition on Twitter @regsrock.
Clean Budget News & Resources (FY 2018)
Sep 20, 2017 - safetyandhealthmagazine.com -

0
"What the House passed today does not bring us any closer to responsibly funding the government, and it will not pass the Senate," Leahy said in a Sept. 14 press release. Further weakening the legislation's chances are amendments added by the House Rules Committee, including one that seeks to prohibit funding for OSHA's Improve Tracking of Workplace Injuries and Illnesses final rule. An amendment that called for a 10 percent cut to MSHA funding and staffing failed, as did one that called for a 1 percent cut to the departments of Labor, Health and Human Services, Education, and their related agencies. A proposed amendment that blocked funding for OSHA's regulation on respirable crystalline silica was not brought to a vote. "[The bill] contains poison-pill riders that have no place in the appropriations process," Leahy said in the release.
Sep 19, 2017 - nwica.org -

1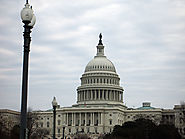 Last Thursday, the House passed a $1.2 trillion FY 2018 omnibus bill, H.R. 3354, by a vote of 211-198. The House spending package has prompted debates over topline spending numbers as well as the inclusion of policy riders (i.e. policies that are attached to spending bills that do not relate to spending). Much to Democrats' chagrin, the House omnibus bill would block funds for Planned Parenthood, cut funding for non-defense agencies such as USDA and EPA and provide funding for portions of a wall on the U.S. border with Mexico.
Sep 18, 2017 - thehill.com -

0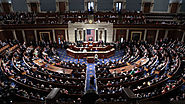 The House voted Thursday to pass a $1.2 trillion government-wide spending bill for fiscal 2018. For the Interior and EPA portion, the bill included cuts to numerous major programs and policy riders aimed at overturning or preventing regulations. One such provision would block the EPA from enforcing the Obama administration's methane rule for oil and natural gas drilling, which the Trump administration is working to roll back. The House voted on that provision Wednesday. It also voted for an amendment to block the federal government from using the social cost of carbon, an accounting mechanism for regulations that Trump has already scuttled.
Sep 15, 2017 - dcist.com -

0
The House of Representatives passed an appropriations bill that contains five riders, or amendments, that curtail the District's ability to govern itself, including repealing or blocking funding for two D.C. laws that have already been implemented.